Helpful suggestions on new products and fishing.
Help Striped Bass Survive Catch and Release.
(11/10/2023)
Despite our best intentions, stripers experience stress and physical injury during capture and handling and, depending on the degree of these impacts, may not survive.
Reminder – Do's and Dont's for Catch & Release
(11/10/2023)
With all of the striped bass action over the last couple of weeks, I just want to remind everyone of the proper way to handle a striped bass when it is going to be released.
DEP REMINDS NEW JERSEY SALTWATER ANGLERS OF SHARK FISHING REGULATIONS TO HELP PROTECT VULNERABLE SPECIES
(6/13/2023)
The New Jersey Department of Environmental Protection reminds saltwater anglers, fishing guides and for-hire vessel operators that it is illegal to target certain shark species while fishing in state or federal waters, Commissioner Catherine R. McCabe said today.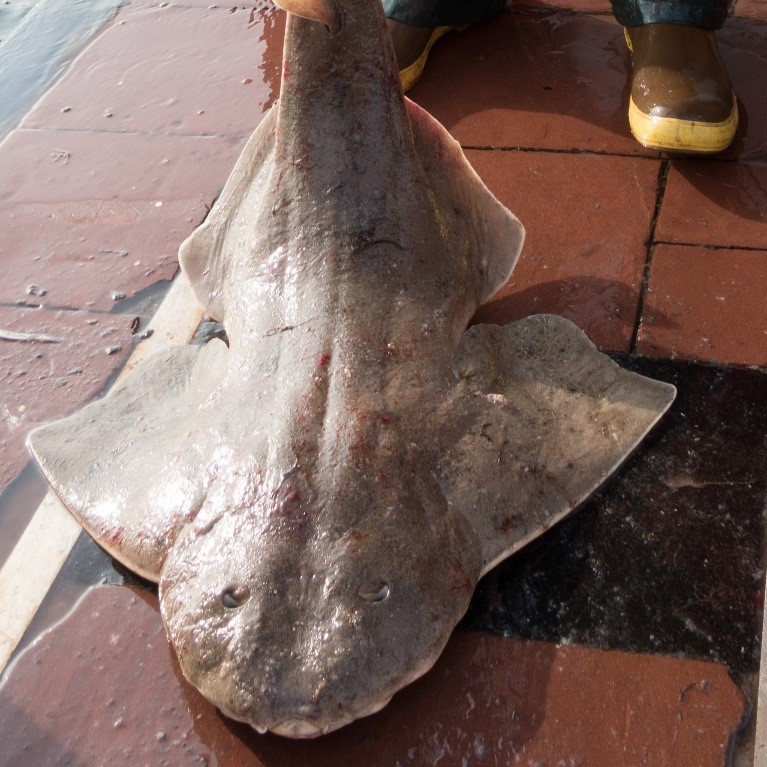 Both New Jersey and the federal government regulate shark fishing. Certain species have been designated as "prohibited species" by the National Oceanic and Atmospheric Administration or NOAA. The DEP recognizes that surf fishermen encounter sharks frequently, particularly during summer. Anglers who inadvertently hook a shark should make every attempt to release it unharmed.
"Many shark species do not reach maturity for many years and have few pups at a time, so their populations are particularly vulnerable to increased mortality from fishing and other human activities," Commissioner McCabe said. "If a shark dies before it has had a chance to reproduce, it compromises the species' ability to maintain healthy population levels."
Species listed as prohibited have all been identified by NOAA as being particularly vulnerable due to a combination of factors that include low reproduction rates (sand tiger sharks); vulnerability to certain fishing practices (angel sharks); stocks previously assessed as overfished and/or overfishing is occurring (sandbar and dusky sharks); or species for which there is a lack of data to make informed regulations, such as basking sharks.
"If a prohibited shark species is caught, it must be released immediately without removing it from the water and in a manner that maximizes its chances of survival," said Division of Fish and Wildlife Director Dave Golden. "That means keeping it in the water when removing a hook, not taking photos of a shark out of the water and certainly not taking it home."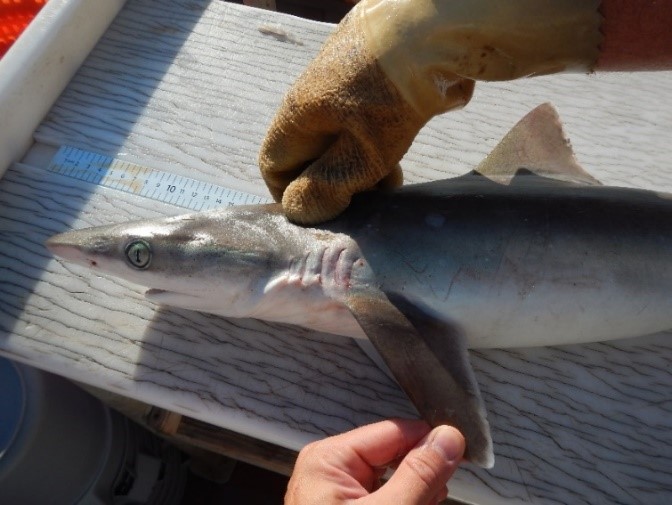 Anglers fishing from shore should never drag onto dry sand a shark they plan to release. Dry sand can be extremely abrasive on a shark's skin and can cause damage if it enters a shark's gills. To safely release the shark, maneuver it into shallow water where it can be safely handled while keeping the gills wet (approximately 2 inches to 4 inches of water, depending on the size of the shark), with its head facing the open water to maintain a regular flow of water over its gills.
If surf conditions make handling the shark while it is still in the water difficult or unsafe, anglers are encouraged to cut the line as close to the hook as safely feasible.
"Sharks of all species play an incredibly important role in our marine ecosystem," Commissioner McCabe said. "It is important we all adhere to the regulations and management strategies in place to help ensure their future as part of New Jersey's natural heritage."
New Jersey's regulations for state waters are consistent with federal regulations. A summary of recreational fishing regulations for all highly migratory species, including the list of prohibited shark species, is available at www.fisheries.noaa.gov/resource/educational-materials/atlantic-hms-recreational-compliance-guide.
A guide to identification of the more common prohibited species can be found at www.fisheries.noaa.gov/resource/educational-materials/prohibited-shark-identification-placard.
Information to assist anglers with the safe and responsible handling and release of sharks is available at www.fisheries.noaa.gov/resource/educational-materials/careful-catch-and-release-brochure.
For more information about sharks found in New Jersey waters, contact the Division of Fish and Wildlife's Bureau of Marine Fisheries at (609) 748-2020, or the National Oceanic and Atmospheric Administration's Highly Migratory Species Division at (301) 427-8503.
To learn more about the Division of Fish and Wildlife's Bureau of Marine Fisheries, visit www.nj.gov/dep/fgw/marfhome.htm.
Follow the DEP on Twitter @NewJerseyDEP